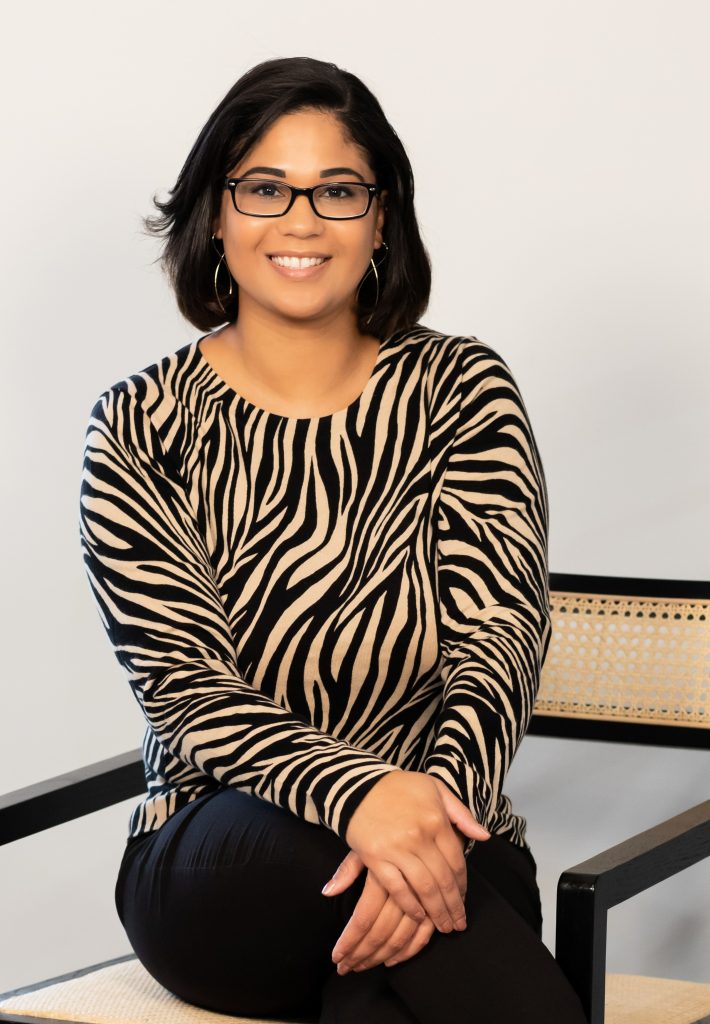 According to the National Association of REALTORS® 2021 Member Profile, agents in the business for two years or less averaged three transactions in 2020- or roughly $400,000 in sales volume. For most of those agents, their real estate work generated less than $10,000 in income.
Not for Mary Giles of Realty Executives Select Group in Sandusky, Ohio.
Despite a pandemic and inventory shortage, Giles decided to obtain her real estate license in November 2020. Since that time, she has closed 20 homes, has four more under contract, and has closed over $2.5 million in sales volume in an area where home prices average $100,000. To jumpstart real estate careers for other new agents looking to become highly productive, Giles sat down with us to share her story, strategies, and recommendations.
Why real estate?
My brother suggested that I consider real estate because he thought that I would be great at it. Then in March of 2020 I started working for a friend in the industry. I helped her with marketing, listings, and administration, and had the opportunity to really learn the ropes and see what it was like to be a realtor.
Starting a business can be overwhelming for many people. Was there anything that helped you prepare to become a real estate agent?
In the past I've worked my way up from factory work to tradeshow and marketing manager- so I am sure that if I focus on my goals, I can reach them. I've worked two full-time jobs simultaneously. Getting my hands dirty and working hard isn't new to me and I expect it. In fact, I love it. Anything involving marketing and sales excites me, especially considering my experience with public relations and marketing, so I was confident starting a real estate business was for me.
When you first started, what did you do to close your first transaction? Was it buy or sell side?
I represented the buyer in my first transaction, and we went under contract within the first few weeks of being licensed. I met my buyers through Realtor.com's app, Opcity. They had outgrown their home and were looking for something larger. Funny enough, I was getting ready to watch my favorite football team play when I received the lead. I responded immediately. They wanted to view a home that was roughly 45 minutes away from me, and they wanted to see it as soon as possible. I had to ask them to mind my attire as I was clad in Steeler's gear from head to toe. They instantly fell in love with the home, and we put in a full-price offer. It was accepted the next day, which was very exciting for all of us.
I learned a lot through the twists and turns of this first transaction, which happened to be a HUD home. My buyers were extremely appreciative of the work that I did and how the transaction was seamless for them. They called me a few months later to list one of their properties, and I sold it for $15,000 more than they expected!
What about your first listing?
My first listing came in week three and, shockingly, it was a FSBO! The property closed for $239,000.
What made you decide to go after FSBOs?
I decided to target FSBOs because I felt that it would set me apart from other seasoned agents. Additionally, as a newly licensed real estate agent, I could practice my skills and do my best to win the listing. I felt that if I could show them my personality and my hunger, it would sway them to give me a chance. It has worked for me. I believe I've had 5 listings from FSBOs so far. I've even had a referral from a FSBO.
Did you make a business plan before getting started?
Before I was licensed, I made SMART goals to map out my first three months, six months, and year. My goal was to close one transaction each quarter for my first year. I am now getting close to closing 20 deals and will continue to keep pushing and marketing myself.
Can you describe your strategy and how it progressed during the first few months?
In my first 30 days, I created a list of influencers, physically handed them my business card, and chatted with them. I also made social media posts a few times each week. From there I contacted local businesses and non-profits to see if I could advertise on their websites or inside the business location.
When I reached the 90-day mark, I decided to host as many open houses as possible. I believed this would be a great way to meet people, including potential buyers. During that time, I also dedicated quite a bit of time completing various training sessions and videos.
How have you tracked your sales and marketing progress?
I would recommend that every new agent creates a personal strategy to help reach and exceed the number of closings they would like to experience throughout the year.
I created a scorecard for myself that included how many listing presentations I completed, and how many listings I won. If I didn't win a listing, I recorded details and reasons why I believed I missed the opportunity.
I also used a similar scorecard for listings. The scorecard helped me track if the home was on the market too long, or if my pricing strategy wasn't dialed in as much as it should be. On top of that, I created a quarterly marketing and advertising budget so I could always monitor my ROI. I've received 2 listings from my advertising, so I'm watching that carefully.
What kind of client experience do you strive for? How do you build rapport?
I always put my client needs first. I want to be more than just their eyes, ears, and their realtor in the transaction. I want to build a trusting relationship that everyone can appreciate. I repeatedly tell my clients "do not stress, this is what I am here for," and make sure that I do all I can to make the process seamless for them.
What is your best tip for communicating with clients?
My biggest communication tip is to listen to your client. You can gain so much information! For example, you can learn how they like to handle business, what things are important to them, and how they prefer to communicate. If they are comfortable with you, they will trust you more easily. I generally opt to explain all the details and over communicate. I believe that my clients respect that I'm open and transparent. I want clients to feel comfortable being open and honest about their situation and home.
Last, are you involved in your community? How do you serve the area beyond real estate?
There are a few activities that I love doing, and they help me give back to the community. Every year I adopt a Sandusky school. I work with the principal and teachers to develop a gift list for the classrooms- which covers everything from supplies to snacks to games. I purchase the items and then distribute them right before Christmas break, so it is extra fun. The local newspapers usually visit the school each year and write articles about the donations and needs of the students. It encourages everyone to find a way to give back in his or her own way. My recommendation is to find something you really care about and pour your heart into it.
I also sponsor a local travel baseball team and participate in Habitat for Humanity. I am known as "your friendly realtor" and here to help. I absolutely love being a realtor, meeting new people, and changing lives for the better.
To learn more about Mary Giles and her blossoming real estate business, visit RealtyExecutives.com/office/selectgroupohio.